Hungarian golden visa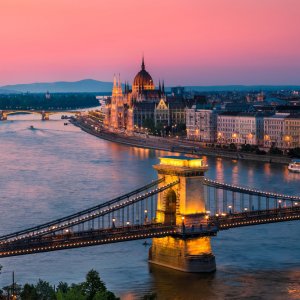 There are several investor immigration programs in Europe offering various advantages to international businessmen who want to set their foot in Europe. European citizenship and permanent residency can save you a lot of time and money, since you do not have to waste your precious time on acquiring different visa for travel in the Schengen zone.
The most cost-effective golden visa program is currently offered by Hungary. Here, for a five-year investment of EUR 300,000 (and the non-refundable EUR 60,000 government processing fee) you get a permanent resident permit for yourself and your family (spouse and underage children). While the money invested into Hungarian government bonds is paid back to you when the investment period is up, you can keep the resident permits for good.
With the Hungarian permanent resident permit, you can travel freely within the Schengen visa zone, and applying for a visa to the UK, Canada and the USA also become much simpler. However, with a Hungarian passport, you can travel even there without a visa. For this, on the other hand you would need Hungarian citizenship, which is currently available only after a few years' wait.
Nevertheless, that is for only now – apparently a fast-track Hungarian citizenship procedure will soon become available for Hungarian residency bond holders. Watch this space for more information!
Submitted by

helpers

on 14.04.2015