Hungarian Investor Visa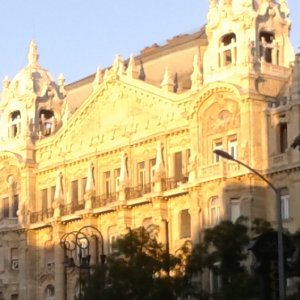 Do you want to do business in Europe? Do you want to travel freely in the Schengen zone? Do you want to move your family to Europe? Achieve all the above with the Hungarian investor visa. Contact us today and learn more about the program!
What is a Hungarian investor visa?
The Hungarian investor visa is in fact a Hungarian permanent resident permit. It can be obtained by investors who purchase Hungarian residency bonds for five years. Since Hungary is a member of the European Union and the Schengen visa zone, the Hungarian permanent resident permit enables you to travel freely within Europe (freely in the Schengen visa zone, and without much hassle in the EU). It also makes immensely easier to start a business here, while you may also bring your family with you (spouse and underage children).
What does the Hungarian investor visa cost me?
If you want to get your Hungarian investor visa, you have to calculate with three major items:
EUR 300,000 investment. Your money is deposited for 5 years with the Hungarian government. After five years you get it back in full, without any interests, but without any risks either.
EUR 60,000 government processing fee. The real "price" of the program for your whole family. It entails liaising with the authorities, the investment agency, lawyers, with VIP personal assistance throughout the whole procedure, so you will always feel secure.
Travel costs, travel insurance, accommodation in Hungary.
How do I apply for the Hungarian investor visa?
If you are interested, just read the description here, or send us a letter to info@immigratetoeurope.com, and you will receive free information on all the necessary details. You may also call our office on +36.1.317.8570. We will be happy to answer all your questions about the Hungarian investor visa.
Submitted by

helpers

on 07.07.2015