Hungarian Residency Bond Program and other Investor Immigration Programs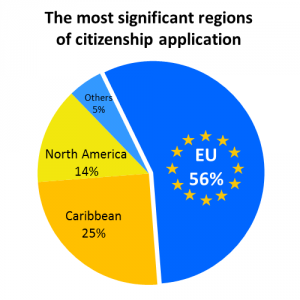 For international businessmen, who typically lead a global lifestyle, time is especially important. As a result, being able to travel visa-free is an invaluable investment for what is a small percentage of their net worth. The investor immigration programs available in Europe provide people with such an opportunity, offering citizenship or permanent resident permits, enabling them to travel without any delays. On the other hand, many of the investors relocating to Europe come from countries that do not have high stability of asset security. Another reason for relocation is their consideration for their families, either to provide their children with increased education opportunities, or to facilitate transferring their wealth to the next generation in a more tax-friendly environment.
The most wealthy businessmen who obtain a second residency come from Pakistan and Lebanon, while many of them are from Egypt, Syria, or even the USA or Russia. In terms of second residence or citizenship applications, Europe is the most popular region, accounting for over half of the total number of applications in immigrant investor programs. European countries offer various conditions, so everyone can find an offer that best suits their needs.
Hungary, for example, offers a really cost-effective solution, with a EUR 300,000 investment refundable at the end of the five-year investment period, so the cost of obtaining a Hungarian resident permit for the whole family (investor, spouse and minor children) is only the EUR 60,000 government processing fee (and the interests of the invested sum). Moreover, Hungary provides a favourable business environment, with a relatively low corporate tax rate of 10%, and an income tax rate of 16% – however, investors are not obliged to become tax residents, while they can travel freely in the Schengen visa zone. This way investors can benefit from the program, even with spending large part of their time in higher taxed countries, such as France or Italy (both with a top income tax rate of 45%).
Other countries also offer great, travel-friendly programs that grant you visa-free access countries in Europe or other regions. Click here to check them out.
Submitted by

helpers

on 03.04.2015