Hungarian Residency Bond Program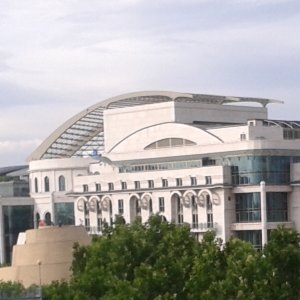 Hungarian Residency Bond Program is for you if you want to set foot and start business in Europe, you will surely need a quick and easy solution to ensure you can enter and travel freely without the Schengen visa zone. In Europe several countries have programs offering citizenship or resident permits to businessmen, but no other is so fast and cost-effective as the Hungarian Residency Bond Program.
Through the Hungarian Residency Bond program, you can easily get a Hungarian permanent resident permit for yourself and your whole family (spouse and underage children). For this, you only have to invest EUR 300,000 into Hungarian Residency Bonds – meaning that the EUR 300,000 is given back to you after the end of the five-year investment period. This way the state-guaranteed investment has no risks whatsoever. Get resident permits for good for a financial commitment of only five years!
Within the Hungarian Residency Bond program, your only expense is the government processing fee of EUR 60,000, which gets you done
all the necessary paperwork,
the communication with lawyers,
liaising with the investment agency.
It also provides you VIP personal assistance throughout the whole procedure, making sure you always know what to do, where to go, and you feel secure all the time. (Accommodation, travel and insurance expenses are NOT included.)
Take full advantage of the Hungarian Residency Bond program!
For more information on the Hungarian Residency Bond Program, please write to info@immigratetoeurope.com or call our office on +36.1.317.8570 to receive free consultation. Our staff would be happy to answer all your questions Monday – Friday, 9 am – 5 pm CET (GMT+1). Get your Schengen visa now!
Submitted by

helpers

on 02.07.2015