Hungary Unveils Brand New Golden Visa Program for Investors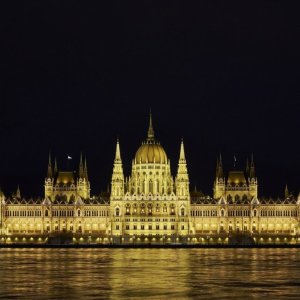 In a strategic move, the Hungarian government has just announced their intention to introduce a new and improved golden visa option for investors, termed the "guest investor residence permit." This initiative is intended to strengthen Hungary at the forefront of attractive investment residency options within the European Union.
What Sets Hungary's Golden Visa Program Apart?
Once the proposal gets accepted by the Hungarian Parliament, investors exploring Europe's latest golden visa program have a variety of options at their disposal:
1. EUR 250,000 investment: Investors can purchase bonds issued by a real estate fund registered with the Hungarian National Bank (MNB).
2. EUR 500,000 investment: This option involves acquiring Hungarian residential real estate.
3. EUR 1 million donation: Investors can make a significant contribution to a designated educational or cultural institution.
Regardless of the chosen investment path, all three options grant the investor and their family a coveted 10-year residency in Hungary, and remarkably, there is no minimum stay requirement.
Unique benefits of Hungarian residency through investment
Hungary's golden visa program distinguishes itself with several noteworthy benefits:
1. Extended validity: The guest investor residence permit remains valid for up to 10 years, a significant departure from the typical 1 to 3-year permits associated with other residency types.
2. Family inclusion: Family members opting for residency based on the same investment enjoy an equally advantageous 10-year residency.
3. Flexible residency extension: Unlike other residency options that normally require significant time spent in Hungary for an extension, guest investors remain eligible for residency extension as long as they maintain their initial investment.
A more appealing destination for investors
With this newly unveiled proposal, Hungary solidifies its position as an even more attractive destination for investors seeking European Union residency and visa-free travel opportunities within the Schengen countries and beyond. This innovative golden visa program reflects Hungary's commitment to fostering investment and offering a streamlined path to long-term residency for discerning investors and their families.
Got you interested? Get in touch today with our Budapest team.
Just write an email to info@immigratetoeurope.com and we will get back to you within 1 business day.
Submitted by

helpers

on 17.11.2023